View All Posts
In Memoriam of Those Who Made the Ultimate Sacrifice
Time4:28 pm
blog Observations
---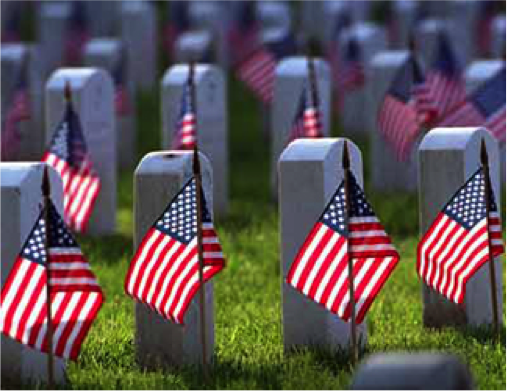 I hope that everyone had a great Memorial Day Weekend and had the opportunity to honor the men and women who have served and protected the United States.
Growing up in America, students known as DREAMers have many of the same interests and goals as any other young American. For some, the goal is to attend college after high school. And like other Americans, there are also DREAMers who want to give back to the country that they grew up in, love and call their home, by serving in the US Armed Forces. Unfortunately, the dreams of those who want to serve in the military can't be fulfilled right now, because if you are an undocumented citizen—even if you entered the country as a young child—you are barred from joining the military. 
Here are some things that may make you reconsider the status quo:
Non-citizens have been a part of the U.S. armed forces since the Revolutionary War, making non-citizens a vital part of the history of the American military
Non-citizens who have served for at least 36 months are 9-20 percent less likely to leave the service
Non-citizens contribute a greater variety of language capabilities as well as cultural diversity, realistically reflecting the growing and changing nature of American society
Many politicians also see the benefits that undocumented citizens could bring if they were able to join the armed forces. Rep. Jeff Denham (R-CA), has been working hard to gain support and hopefully one day pass the ENLIST Act. The ENLIST Act is in many ways similar to the DREAM act. ENLIST would allow undocumented immigrants who came to the US before they were 15 to join the military, and under the condition that they are honorably discharged, these young adults would be able to become legal permanent residents with the opportunity to apply for citizenship. The ENLIST Act would give these young adults the chance to serve America, the country that they call their home, as well as help create a pathway for legal citizenship. Like Denham, we hope that in the near future we will get to be part of a country that allows non-citizens to serve in the military, regardless of their status on paper, thereby earning a well-deserved pathway to citizenship.